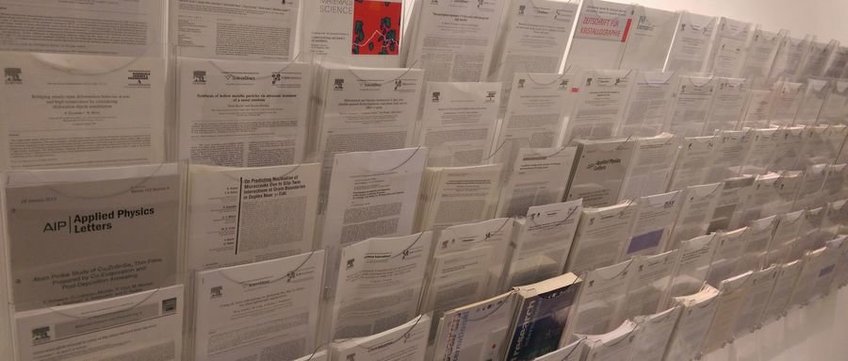 Publications of Christian Liebscher
1.
Journal Article
Substitutional synthesis of sub-nanometer InGaN/GaN quantum wells with high indium content. Scientific Reports
2.
Journal Article
Aluminum depletion induced by co-segregation of carbon and boron in a bcc-iron grain boundary. Nature Communications
3.
Journal Article
Ultrastrong lightweight compositionally complex steels via dual-nanoprecipitation. Science Advances
4.
Journal Article
51
, pp. 5517 - 5586 (2020)
Current Challenges and Opportunities in Microstructure-Related Properties of Advanced High-Strength Steels. Metallurgical and Materials Transactions A
5.
Journal Article
0.75
Cu
0.5
FeNi high-entropy powder at the nanoscale. Journal of Alloys and Compounds
820
, 153149 (2020)
Early stage phase separation of AlCoCr
6.
Journal Article
Unveiling the Re effect in Ni-based single crystal superalloys. Nature Communications
7.
Journal Article
29Zr24Nb23Hf24 High Entropy Alloys at Elevated and Room Temperature. Condensed Matter: Materials Science, pp. 1 - 31 (2020)
Strain-Rate-Dependent Deformation Behavior of Ti
8.
Journal Article
Ti and its alloys as examples of cryogenic focused ion beam milling of environmentally-sensitive materials. Nature Communications
9.
Talk
Atomic scale in situ observations of phase transformations in complex alloy systems. Integrated in-situ solutions for TEM – DENSsolutions, TVIPS and QuantumDesign Workshop, Gauting, Germany (2020)
10.
Other
Effect of Pore Formation on Redox-Driven Phase Transformation, Condensed Matter: Materials Science, (2022)