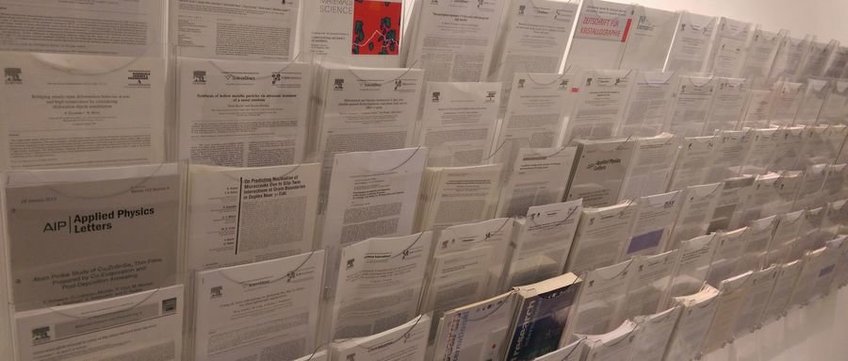 Publications of A. Kwiatkowski da Silva
1.
Journal Article
Chemo-Mechanical Phase-Field Modeling of Iron Oxide Reduction with Hydrogen. Acta Materialia
2.
Journal Article
Phase Separation and Anomalous Volume Expansion in Frozen Microscale Eutectic Indium-Gallium upon Remelting. Condensed Matter: Materials Science (2022)
3.
Journal Article
A sustainable ultra-high strength Fe18Mn3Ti maraging steel through controlled solute segregation and α-Mn nanoprecipitation. Nature Communications
4.
Journal Article
The hidden structure dependence of the chemical life of dislocations. Science Advances
5.
Journal Article
Beyond Solid Solution High‐Entropy Alloys: Tailoring Magnetic Properties via Spinodal Decomposition. Advanced Functional Materials
6.
Journal Article
51
, pp. 5517 - 5586 (2020)
Current Challenges and Opportunities in Microstructure-Related Properties of Advanced High-Strength Steels. Metallurgical and Materials Transactions A
7.
Journal Article
Ultrastrong Medium‐Entropy Single‐Phase Alloys Designed via Severe Lattice Distortion. Advanced Materials
8.
Journal Article
Phase nucleation through confined spinodal fluctuations at crystal defects evidenced in Fe–Mn alloys. Nature Communications