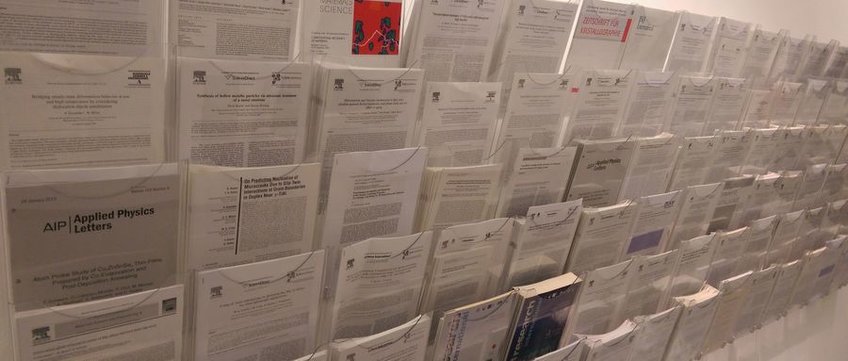 Publications
Department Microstructure Physics and Alloy Design
1.
Journal Article
The gross slip fretting corrosion mechanisms of biomedical ceramic-metal couples. Biotribology
2.
Journal Article
Inverse design of dual-phase steel microstructures using generative machine learning model and Bayesian optimization. International Journal of Plasticity
3.
Journal Article
Quantitative three-dimensional imaging of chemical short-range order via machine learning enhanced atom probe tomography. Nature Communications
4.
Journal Article
Chemistry and microstructure of C-supported Ru catalyst nanoparticles: A correlative study. Ultramicroscopy
5.
Journal Article
38
, pp. 4177 - 4191 (2023)
Automated classification of granular bainite and polygonal ferrite by electron backscatter diffraction verified through local structural and mechanical analyses. Journal of Materials Research
6.
Journal Article
Direct recognition of crystal structures via three-dimensional convolutional neural networks with high accuracy and tolerance to random displacements and missing atoms. Scripta Materialia
7.
Journal Article
Role of Ag segregation on microscale strengthening and slip transmission in an asymmetric Σ5 copper grain boundary. Acta Materialia
8.
Journal Article
Three-dimensional study of grain scale tensile twinning activity in magnesium: A combination of microstructure characterization and mechanical modeling. Acta Materialia
9.
Journal Article
Application of a nanoindentation-based approach for parameter identification to a crystal plasticity model for bcc metals. Materials Science and Engineering A: Structural Materials Properties Microstructure and Processing
10.
Journal Article
Boron trapping at dislocations in an additively manufactured polycrystalline superalloy. Materialia
11.
Journal Article
High-resolution chemical and structural characterization of the native oxide scale on a Mg-based alloy. arxiv Condensed Matter (2023)
12.
Journal Article
Decoupling the electrical resistivity contribution of grain boundaries in dilute Fe-alloyed Cu thin films. Scripta Materialia
13.
Journal Article
Combined modeling and experimental characterization of Mn segregation and spinodal decomposition along dislocation lines in Fe–Mn alloys. Acta Materialia
14.
Journal Article
Ga-induced delithiation of grain boundaries in a Li containing Al-based alloy. Materials Characterization
15.
Journal Article
Fe segregation as a tool to enhance electrical conductivity of grain boundaries in Ti(Co,Fe)Sb half Heusler thermoelectrics. Acta Materialia
16.
Journal Article
Unsupervised clustering of nanoindentation data for microstructural reconstruction: Challenges in phase discrimination. Materialia
17.
Journal Article
3
enabled by metallic shielding. Scripta Materialia
229
, 115370 (2023)
Atom probe analysis of BaTiO
18.
Journal Article
Tailoring the Plasticity of Topologically Close-Packed Phases via the Crystals' Fundamental Building Blocks. Advanced Materials
19.
Journal Article
Modeling Bainite Dual-Phase Steels: A High-Resolution Crystal Plasticity Simulation Study. Crystals
20.
Journal Article
Toward the design of ultrahigh-entropy alloys via mining six million texts. Nature Communications