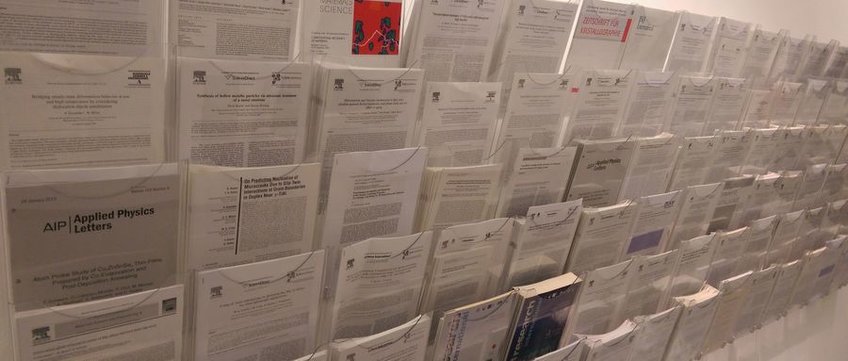 Publications
Department Microstructure Physics and Alloy Design
1.
Journal Article
23
(1), pp. 376 - 392 (2022)
Impact of interstitial elements on the stacking fault energy of an equiatomic CoCrNi medium entropy alloy: theory and experiments. Science and Technology of Advanced Materials
2.
Journal Article
Machine-learning-based surrogate modeling of microstructure evolution using phase-field. Computational Materials Science
3.
Journal Article
Modelling of additive manufacturability of nickel-based superalloys for laser powder bed fusion. Acta Materialia
4.
Journal Article
Crystal plasticity simulations of Cube in-grain fragmentation in aluminium: Influence of crystal neighbor orientation. International Journal of Solids and Structures
5.
Journal Article
The effect of γ matrix channel width on the compositional evolution in a multi-component nickel-based superalloy. Scripta Materialia
6.
Journal Article
Alleviating the strength-ductility trade-off dilemma in high manganese steels after hydrogen charging by adjusting the gradient distribution of twins. Corrosion Science
7.
Journal Article
Self-diffusion in carbon-alloyed CoCrFeMnNi high entropy alloys. Acta Materialia
8.
Journal Article
Crystal plasticity simulation of in-grain microstructural evolution during large deformation of IF-steel. Acta Materialia
9.
Journal Article
Deep learning framework for uncovering compositional and environmental contributions to pitting resistance in passivating alloys. npj Materials Degradation
10.
Journal Article
Coupling crystal plasticity and cellular automaton models to study meta- dynamic recrystallization during hot rolling at high strain rates. Materials Science and Engineering A: Structural Materials Properties Microstructure and Processing
11.
Journal Article
Thermodynamics-guided alloy and process design for additive manufacturing. Nature Communications
12.
Journal Article
Phase Equilibria in the Ti-Rich Part of the Ti–Al–Nb System-Part I: Low-Temperature Phase Equilibria Between 700 and 900 °C. Journal of Phase Equilibra and Diffusion (2022)
13.
Journal Article
Atomic scale evolution of the surface chemistry in Li[Ni,Mn,Co]O2 cathode for Li-ion batteries stored in air. Condensed Matter: Materials Science (2022)
14.
Journal Article
Chemo-Mechanical Phase-Field Modeling of Iron Oxide Reduction with Hydrogen. Acta Materialia
15.
Journal Article
Interplay between eutectic and dendritic growths dominated by Si content for Nb–Si–Ti alloys via rapid solidification. Journal of Manufacturing Science and Engineering, Transactions of the ASME
16.
Journal Article
Hierarchical nature of hydrogen-based direct reduction of iron oxides. Scripta Materialia
17.
Journal Article
2
leading to self-healing of the delaminated interface. Corrosion Science
200
, 110252 (2022)
Organic composite coatings containing mesoporous silica particles: Degradation of the SiO
18.
Journal Article
53
, pp. 2832 - 2860 (2022)
Influence of Strain Rate Sensitivity on Cube Texture Evolution in Aluminium Alloys. Metallurgical and Materials Transactions A
19.
Journal Article
Rapid Strengthening of Interstitial Free Steel Using Amorphous FeC Thin Films and Induction Heating. Journal of Materials Engineering and Performance (2022)
20.
Journal Article
Modeling and simulation of microstructure in metallic systems based on multi-physics approaches. npj Computational Materials