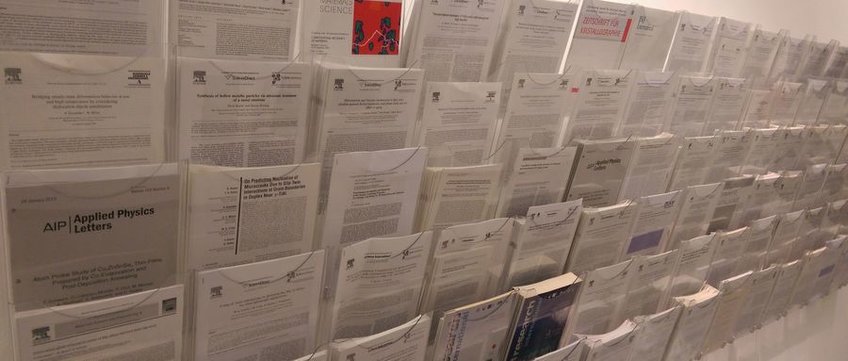 Publications of Johannes Knossalla
1.
Journal Article
4
(6), pp. 5840 - 5847 (2021)
Chemical Vapor Deposition of Hollow Graphitic Spheres for Improved Electrochemical Durability. ACS Applied Energy Materials
2.
Journal Article
140
(46), pp. 15684 - 15689 (2018)
Shape-Controlled Nanoparticles in Pore-Confined Space. Journal of the American Chemical Society
3.
Journal Article
Electrochemical stability of hexagonal tungsten carbide in the potential window of fuel cells and water electrolyzers investigated in a half-cell configuration. Electrochimica Acta
4.
Journal Article
The Space Confinement Approach Using Hollow Graphitic Spheres to Unveil Activity and Stability of Pt–Co Nanocatalysts for PEMFC. Advanced Energy Materials
5.
Journal Article
x
Ni
y
Nanoparticles in the Oxygen Reduction Reaction. ACS Catalysis
6
(12), pp. 8058 - 8068 (2016)
Structure-Activity-Stability Relationships for Space-Confined Pt
6.
Journal Article
211
, pp. 744 - 753 (2016)
High temperature stability study of carbon supported high surface area catalysts – Expanding the boundaries of ex-situ diagnostics. Electrochimica Acta