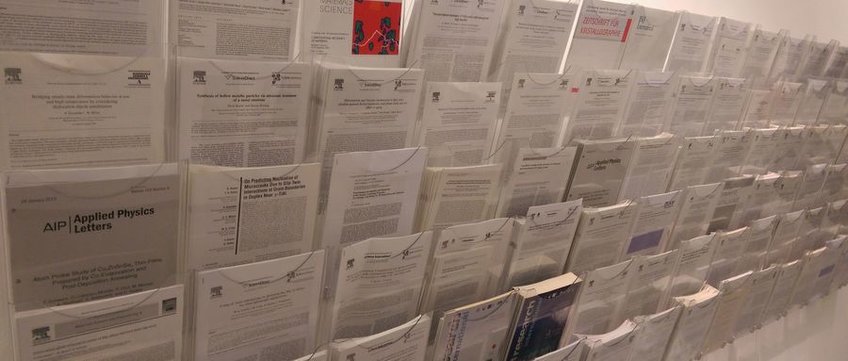 Publications of Alexander Hufnagel
1.
Journal Article
234
(4), pp. 683 - 698 (2020)
Sn-Doped Hematite for Photoelectrochemical Water Splitting: The Effect of Sn Concentration. Zeitschrift für physikalische Chemie
2.
Journal Article
Why Tin‐Doping Enhances the Efficiency of Hematite Photoanodes for Water Splitting - The Full Picture. Advanced Functional Materials
3.
Journal Article
26
(25), pp. 4435 - 4443 (2016)
Zinc ferrite photoanode nanomorphologies with favorable kinetics for water-splitting. Advanced Functional Materials
4.
Journal Article
Photoelectrochemistry: Zinc Ferrite Photoanode Nanomorphologies with Favorable Kinetics for Water-Splitting (Adv. Funct. Mater. 25/2016). Advanced Functional Materials
5.
Talk
Sub-nanometer microanalysis on hematite photoanodes with localized Sn dopants to enhance photocatalytic water splitting. 13th Multinational Congress on Microscopy, Rovinj, Croatia (2017)
6.
Poster
Mapping of Sn dopant in hematite photoanodes by STEM-EELS and atom probe tomography. EDGE 2017: Enhanced Data Generated by Electrons, 8th International Workshop on Electron Energy Loss Spectroscopy and Related Techniques, Okuma, Okinawa, Japan (2017)
7.
Poster
Three-Dimensional Analysis of Photoelectrodes by FIB Sectioning. nanoGe Solar Fuel Conference 15, Mallorca, Spain (2015)