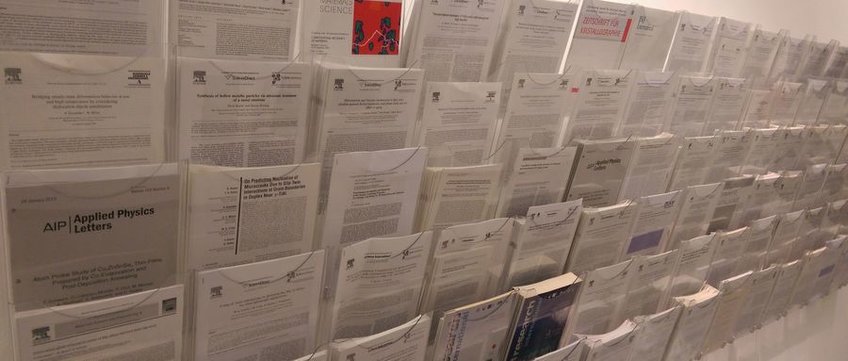 Publications of I. Schestakow
1.
Journal Article
59
(2), pp. 429 - 439 (2011)
On the role of non-basal deformation mechanisms for the ductility of Mg and Mg–Y alloys. Acta Materialia
2.
Journal Article
Twinning-related microstructural evolution during hot rolling and subsequent annealing of pure magnesium. Materials Science & Engineering A
3.
Journal Article
10
(8), pp. 737 - 741 (2008)
Texture Evolution During Bending of a Single Crystal Copper Nanowire Studied by EBSD and Crystal Plasticity Finite Element Simulations. Advanced Engineering Materials
4.
Conference Paper
690
, pp. 202 - 205 (2011)
The relation between shear banding, microstructure and mechanical properties in Mg and Mg–Y alloys. 5th International Conference on Light Metals Technology V, Lüneburg, Germany, July 19, 2011 - July 22, 2011. Materials Science Forum
5.
Conference Paper
Observation of non-basal slip in ductile deformed MgY alloys. In: Materials Processing and Properties, pp. 115 - 124. TMS 2010, 139th Annual Meeting & Exhibition, Washington State Convention Center, Seattle, WA, USA, February 14, 2010 - February 18, 2010. TMS (2010)
6.
Talk
Orientation informed indentation of magnesium on different length scales. ECI Nanomechanical Testing, Olhão, Portugal (2013)
7.
Talk
Deformation, Shear Banding and Ductility in Mg and Mg-Y. Materials Science and Engineering MSE 2010, Darmstadt, Germany (2010)
8.
Talk
On the Role of Twin-Intersections for the Formation of the Recrystallisation Texture in Pure Magnesium. 15 th International Conference on the Texture of Materials (ICOTOM 15), Pittsburgh, PA, USA (2008)
9.
Talk
Investigation of texture and microstructure in a bent monocrystalline Cu-nanowire using EBSD and crystal plasticity finite element simulations. 7th GAMM Seminar on Microstructures, Bochum, Germany (2008)
10.
Thesis - Bachelor
Experimentelle Untersuchung kristallographischer Aspekte der Rekristallisation von reinem Magnesium. Bachelor, FH Düsseldorf, Düsseldorf [Germany] (2007)