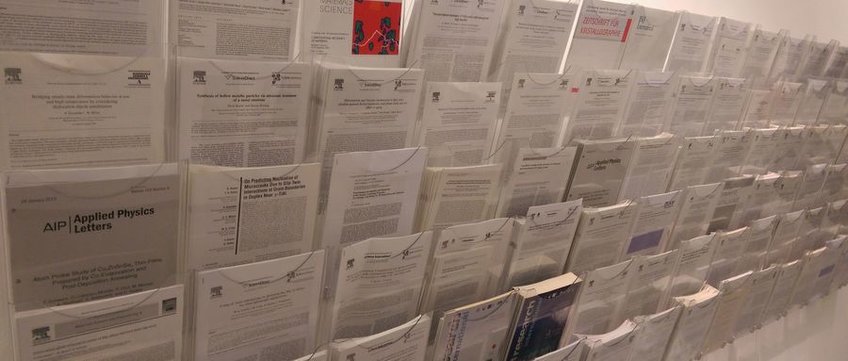 Publications of Dimitar Borissov
1.
Journal Article
14
(14), pp. 4703 - 4712 (2012)
On the complexation kinetics for metallization of organic layers: Palladium onto a pyridine-terminated araliphatic thiol film. Physical Chemistry Chemical Physics
2.
Journal Article
12
(9), pp. 2059 - 2062 (2010)
Electrodeposition of Zn and Au–Zn alloys at low temperature in an ionic liquid. Physical Chemistry Chemical Physics
3.
Journal Article
113
(8), pp. 3133 - 3138 (2009)
Fabrication of iron nanowire arrays by electrodeposition into porous alumina. The Journal of Physical Chemistry C
4.
Talk
Fundamental Investigation of the Effect of Oxides on the Reaction Kinetics During Hot Dip Galvanizing. GALVATECH `07, 7th International Conference on Zinc and Zinc Alloy Coated Steel Sheet, Osaka, Japan (2007)
5.
Talk
2 Surface Oxides by Solute Carbon to Improve the Galvanizability of Si alloyed AHSS. International Conference on New Developments in Advanced High Strength Sheet Steels, Orlando, FL, USA (2007)
Reduction of SiO
6.
Poster
Zn–Mg–Al alloy electrodeposition from ionic liquids. 59th Annual Meeting of the International Society of Electrochemistry, Sevilla, Spain (2008)