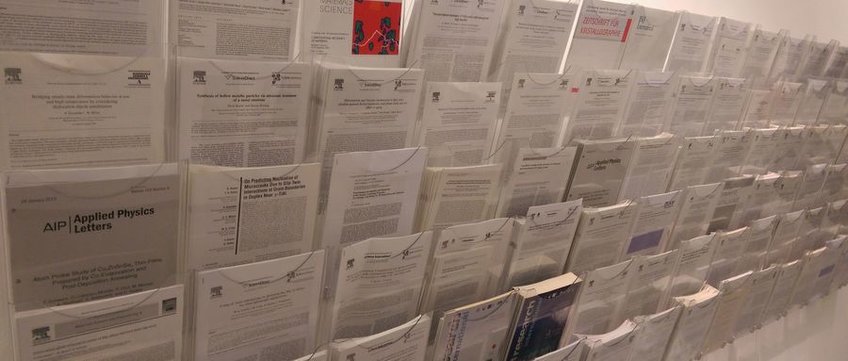 Publications of Kristina Tschulik
1.
Journal Article
13
(43), pp. 10120 - 10125 (2022)
Electronic Circuit Simulations as a Tool to Understand Distorted Signals in Single-Entity Electrochemistry. The Journal of Physical Chemistry Letters
2.
Journal Article
12
, pp. 13805 - 13812 (2022)
Differential Tafel Analysis: A Quick and Robust Tool to Inspect and Benchmark Charge Transfer in Electrocatalysis. ACS Catalysis
3.
Journal Article
3O4 Nanoparticles for Oxygen Evolution Reaction. Advanced Functional Materials, 2210945 (2022)
Facet-Dependent Intrinsic Activity of Single Co
4.
Journal Article
Enhanced antibacterial performance of ultrathin silver/platinum nanopatches by a sacrificial anode mechanism. Nanomedicine: Nanotechnology, Biology and Medicine
5.
Journal Article
8
(37), pp. 19405 - 19413 (2020)
Electrochemical dealloying as a tool to tune the porosity, composition and catalytic activity of nanomaterials. Journal of Materials Chemistry A
6.
Talk
Morphology transformation mechanism of 2D MnOx nanosheets through galvanic exchange reaction. 5th International Caparica Symposium on Nanoparticles/Nanomaterials and Applications (ISN2A), Online (2022)