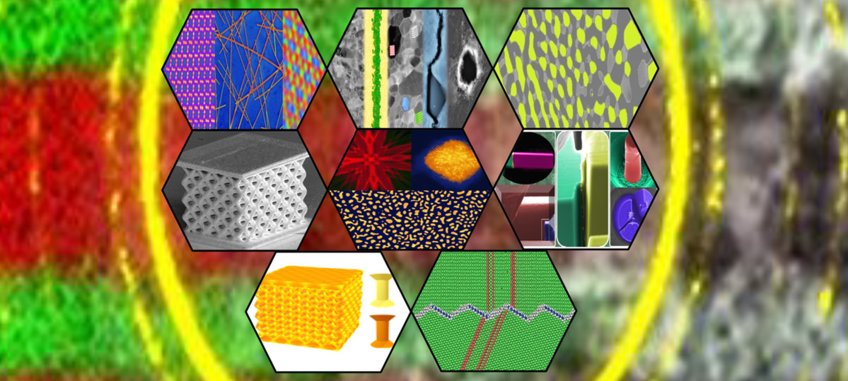 Publications of Mengji Yao
1.
Journal Article
50
(8), pp. 3663 - 3673 (2019)
Tempering Reactions and Elemental Redistribution During Tempering of Martensitic Stainless Steels. Metallurgical and Materials Transactions A
2.
Journal Article
Microstructural and mechanical characterization of an equiatomic YGdTbDyHo high entropy alloy with hexagonal close-packed structure. Acta Materialia
3.
Journal Article
2
, 023804, pp. 1 - 6 (2018)
Tetragonal fcc-Fe induced by κ-carbide precipitates: Atomic scale insights from correlative electron microscopy, atom probe tomography, and density functional theory. Physical Review Materials
4.
Journal Article
140
, pp. 258 - 273 (2017)
Strengthening and strain hardening mechanisms in a precipitation-hardened high-Mn lightweight steel. Acta Materialia
5.
Journal Article
544
(7651), pp. 460 - 464 (2017)
Ultrastrong steel via minimal lattice misfit and high-density nanoprecipitation. Nature
6.
Journal Article
Ab initio explanation of disorder and off-stoichiometry in Fe–Mn–Al–C κ carbides. Physical Review B
7.
Journal Article
106
, pp. 229 - 238 (2016)
Combined atom probe tomography and density functional theory investigation of the Al off-stoichiometry of κ-carbides in an austenitic Fe–Mn–Al–C low density steel. Acta Materialia
8.
Journal Article
648
, pp. 183 - 192 (2015)
Non-equiatomic high entropy alloys: Approach towards rapid alloy screening and property-oriented design. Materials Science and Engineering A: Structural Materials Properties Microstructure and Processing
9.
Journal Article
Phase stability of non-equiatomic CoCrFeMnNi high entropy alloys. Acta Materialia
10.
Journal Article
66
(10), pp. 1993 - 2001 (2014)
Composition Dependance of Phase Stability, Deformation Mechanisms, and Mechanical Properties of the CoCrFeMaNi High-Entropy Alloy System. JOM
11.
Journal Article
A novel, single phase, non-equiatomic FeMnNiCoCr high-entropy alloy with exceptional phase stability and tensile ductility. Scripta Materialia
12.
Talk
κ carbide microstructures and the role of interfaces in high-Mn lightweight steels. High-Mn Steel 2019, Aachen, Germany (2019)
13.
Talk
Chemo-Mechanics in Metallic Alloys. 16th Edition of the European Mechanics of Material Conference, Nantes, France (2018)
14.
Talk
Textures Studied at Near Atomic-Scale. 18th International Conference on Textures of Materials (ICOTOM-18), St. George, UT, USA (2017)
15.
Talk
Automated calibration of the atom probe tomography reconstructions with electron microscopy images. 7th European Atom Probe Workshop, Gullmarsstrand, Sweden (2017)
16.
Talk
Atomic- and multiscale observation of segregation. Eindhoven Multiscale Institute (EMI) Symposium, Eindhoven University, Eindhoven, The Netherlands (2017)
17.
Talk
Ab-initio investigation of the role of kappa carbide in upgrading Fe–Mn–Al–C alloy to the class of advanced high-strength steels. ArcelorMittal Global R&D Gent, Thessaloniki, Greece (2017)
18.
Talk
1 Billion Tons of Nanostructure - Metastability Alloy Design and Segregation Engineering. 38th Risø Intern. Symp. Materials Science Advanced Metallic Materials by Microstructural Design , Roskilde, Denmark (2017)
19.
Talk
Metastability Alloy Design. 16th Intern. Conference on Rapidly Quenched and Metastable Materials (RQ16), Leoben, Austria (2017)
20.
Talk
Multiprobe and Multiscale Characterisation of complex Materials. Fraunhofer Conference 'The Future of Materials – Materials Future', Halle, Germany (2017)