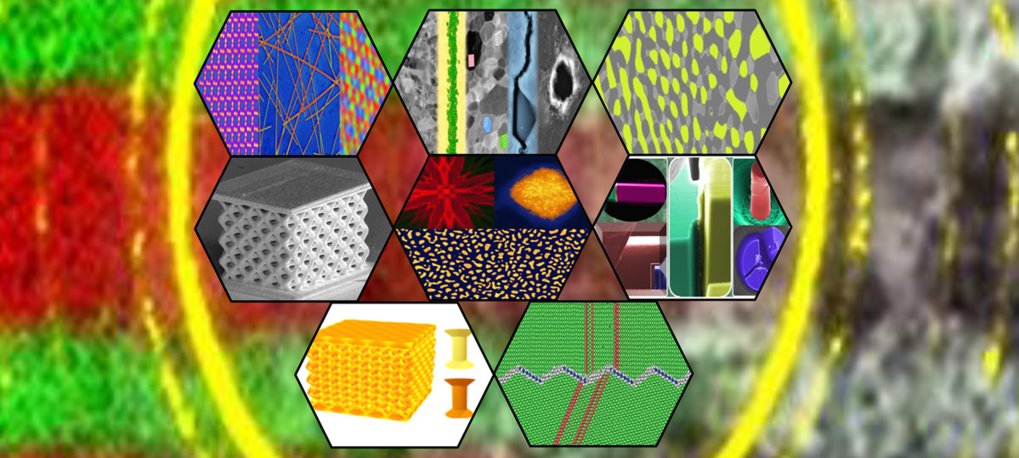 Publications
This list consists only of publications since the formation of the department "Structure and Nano-/Micromechanics of Materials". If you click on an author's name, you will be directed to the authors complete MPG publication repository list.
1.
Journal Article
Investigation of single asperity wear at the microscale in an austenitic steel. WEAR
2.
Journal Article
How tensile tests allow a screening of the fracture toughness of hard coatings. Surface and Coatings Technology
3.
Journal Article
7
(89), pp. 1 - 12 (2020)
Review on Quantum Mechanically Guided Design of Ultra-Strong Metallic Glasses. Frontiers in Materials
4.
Journal Article
0.75
Cu
0.5
FeNi high-entropy powder at the nanoscale. Journal of Alloys and Compounds
820
, 153149 (2020)
Early stage phase separation of AlCoCr
5.
Journal Article
55
, pp. 9095 - 9108 (2020)
Insight into indentation-induced plastic flow in austenitic stainless steel. Journal of Materials Science
6.
Journal Article
Interplay of Chemistry and Faceting at Grain Boundaries in a Model Al Alloy. Physical Review Letters
7.
Journal Article
Does the stacking fault energy affect dislocation multiplication? Materials Characterization
8.
Journal Article
0.15
high-entropy alloy. Materials Characterization
161
, 110169 (2020)
An SEM-based approach to characterize the microstructural evolution in a gradient CoCrFeNiMo
9.
Journal Article
Dislocation-induced breakthrough of strength and ductility trade-off in a non-equiatomic high-entropy alloy. Acta Materialia
10.
Journal Article
176
, pp. 122 - 125 (2020)
Effects of transformation-induced plasticity on the small-scale deformation behavior of single crystalline complex concentrated alloys. Scripta Materialia
11.
Journal Article
184
, pp. 120 - 131 (2020)
Size dependent strength, slip transfer and slip compatibility in nanotwinned silver. Acta Materialia
12.
Journal Article
2
Laves phase. Acta Materialia
184
, pp. 151 - 163 (2020)
Crystal structure and composition dependence of mechanical properties of single-crystalline NbCo
13.
Journal Article
Unveiling the Re effect in Ni-based single crystal superalloys. Nature Communications
14.
Journal Article
Electronic structure based design of thin film metallic glasses with superior fracture toughness. Materials and Design
15.
Journal Article
On the formation of hierarchical microstructure in a Mo-doped NiCoCr medium-entropy alloy with enhanced strength-ductility synergy. Scripta Materialia
16.
Journal Article
2
. Acta Materialia
183
, pp. 362 - 376 (2020)
Atomic scale configuration of planar defects in the Nb-rich C14 Laves phase NbFe
17.
Journal Article
8
(6), pp. 216 - 224 (2020)
Dislocation plasticity in FeCoCrMnNi high-entropy alloy: quantitative insights from in situ transmission electron microscopy deformation. Materials Research Letters
18.
Journal Article
2
Laves phase polytypes studied by nanoindentation. Journal of Materials Research
35
(2), pp. 185 - 195 (2020)
Composition dependence of hardness and elastic modulus of the cubic and hexagonal NbCo
19.
Journal Article
Tantalum and Zirconium induced structural transitions at complex [111] tilt grain boundaries in Copper. Acta Materialia (2020)
20.
Journal Article
Microstructural origin of the outstanding durability of the high nitrogen bearing steel X30CrMoN15-1. Materials Characterization