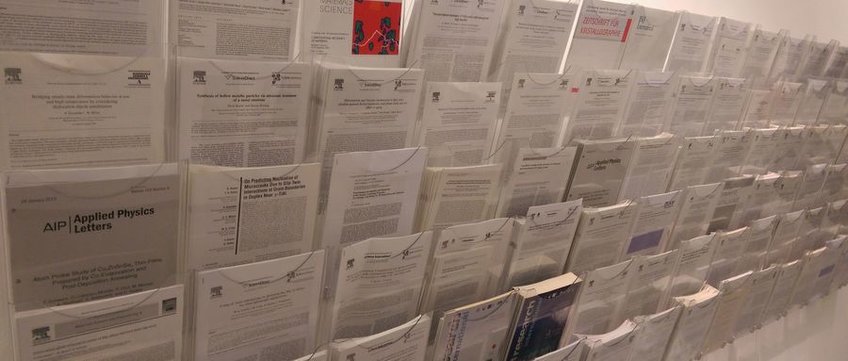 Publications of Gerald S. Frankel
1.
Journal Article
162
(7), pp. C333 - C339 (2015)
The pH dependence of magnesium dissolution and hydrogen evolution during anodic polarization. Journal of the Electrochemical Society
2.
Journal Article
161
(3), pp. C115 - C119 (2014)
Investigating the real time dissolution of Mg using online analysis by ICP-MS. Journal of the Electrochemical Society
3.
Journal Article
2
(5), pp. H19 - H21 (2013)
Laser effects on volta potential transients recorded by a kelvin probe. ECS Electrochemistry Letters
4.
Journal Article
Simultaneous in-situ Kelvin Probe and Raman spectroscopy analysis of electrode potentials and molecular structures at polymer covered salt layers on steel. Electrochimica Acta
5.
Journal Article
49
(4), pp. 2021 - 2036 (2007)
Potential control under thin aqueous layers using a Kelvin Probe. Corrosion Science
6.
Book Chapter
Application of scanning Kelvin probe in corrosion science. In: Methods for Corrosion Science and Engineering, pp. 605 - 648 (Eds. Marcus, P.; Mansfeld , F.). Marcel Dekker, New York, USA (2006)
7.
Book Chapter
Electrochemical Techniques for Corrosion. In: Encyclopedia of Electrochemistry, Volume 4 "Corrosion", M. Stratmann and G.S. Frankel (eds.), pp. 687 - 723 (Eds. Bard, A. J.;
8.
Talk
The dissolution of magnesium investigated with a microelectrochemical flow system. European Corrosion Congress 2014, Pisa, Italy (2014)
9.
Poster
The dissolution of magnesium investigated with a microelectrochemical flow system. NACE Corrosion Conference 2014, San Antonio, TX, USA (2014)