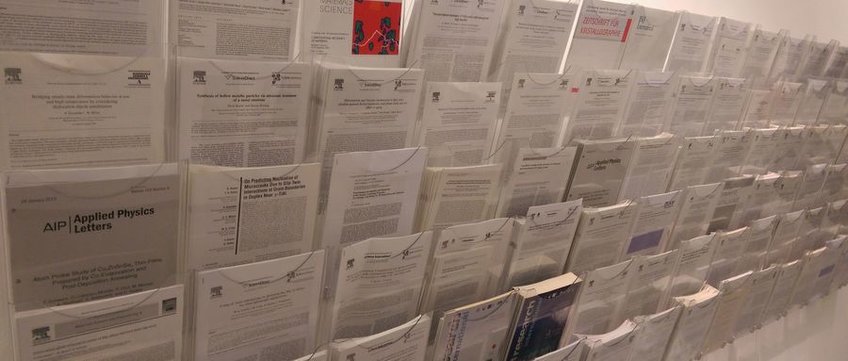 Publications of Oleg Prymak
41.
Talk
Konstitutionsuntersuchungen im System Nb-Cr-Al: Erste Ergebnisse und weitere Planungen. Workshop: The Nature of Laves Phases VII, MPI für Metallforschung Stuttgart, Germany (2006)
42.
Poster
Fossilized shark teeth versus their recent counterparts: An in-depth comparison. DGM Bio-inspired Materials: International Conference on Biological Material Science, Potsdam, Germany (2014)
43.
Poster
Synthetische Fluorapatit/Polymer-Dentalkomposite, basierend auf dem Vorbild Haizahn-Enameloid. Jahrestagung der Deutschen Gesellschaft für Biomaterialien, Erlangen, Germany (2013)
44.
Poster
Shark teeth: Relating hierarchical structure, composition, and the resulting mechanical properties for bio-inspiration. Ringberg Symposium 2012: Generation of Inorganic Functional Materials - Implementation of Biomineralization Principles, Schloss Ringberg, Rottach-Egern, Germany (2012)
45.
Poster
Laves phases in the ternary Nb–Cr–Al system: Phase equilibria at 1150, 1300 and 1450 °C. EUROMAT 2007, Nürnberg, Germany (2007)