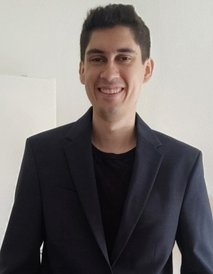 Felipe F. Morgado
Atom Probe Tomography
Department Microstructure Physics and Alloy Design
Main Focus
Field Ion Microscopy / Atom Probe Tomography
Analytical Field Ion Microscopy
Field evaporation, trajectory aberration, Saxey diagrams.
Curriculum Vitae
Mar/2019 to present – PhD at Max-Planck-Institut für Eisenforschung GmbH (MPIE), Düsseldorf, Germany.
Aug/2016 to Dec/2018 – Master degree in Applied Physics, University of São Paulo, Brazil.
Mar/2012 to Dec/2015 – Telecommunication Technology Systems, University of Campinas, Brazil.
Jan/2014 to Dec/2014 – Study Abroad UG College of Science and Engineering at University of Glasgow, Level 6, Scotland.