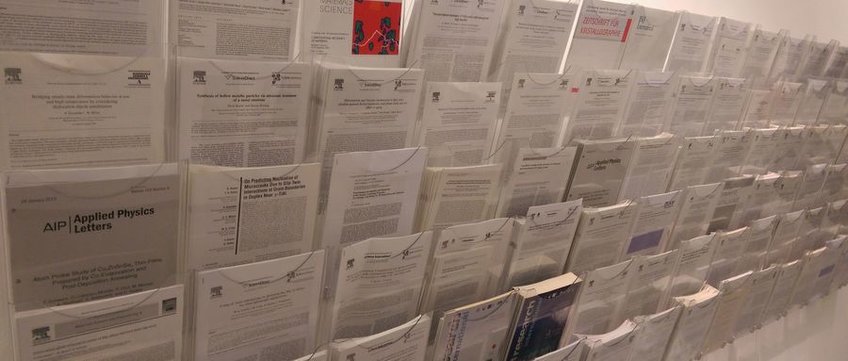 Publications
Department Microstructure Physics and Alloy Design
1.
Journal Article
23
(1), pp. 376 - 392 (2022)
Impact of interstitial elements on the stacking fault energy of an equiatomic CoCrNi medium entropy alloy: theory and experiments. Science and Technology of Advanced Materials
2.
Journal Article
Elucidation of formation and transformation mechanisms of Ca-rich Laves phase in Mg–Al–Ca–Mn alloys. Journal of Alloys and Compounds
3.
Journal Article
Hydrogen-assisted decohesion associated with nanosized grain boundary κ-carbides in a high-Mn lightweight steel. Acta Materialia
4.
Journal Article
Phase separation and anomalous shape transformation in frozen microscale eutectic indium-gallium upon remelting. Materialia
5.
Journal Article
Hydriding of titanium: Recent trends and perspectives in advanced characterization and multiscale modeling. Current Opinion in Solid State and Materials Science
6.
Journal Article
31
(11), pp. 9303 - 9317 (2022)
Rapid Strengthening of Interstitial Free Steel Using Amorphous FeC Thin Films and Induction Heating. Journal of Materials Engineering and Performance
7.
Journal Article
Machine-learning-based surrogate modeling of microstructure evolution using phase-field. Computational Materials Science
8.
Journal Article
15
Fe
78
B
7
and Nd
15
Co
78
B
7
systems: phase formations and coercivity mechanisms. Acta Materialia
240
, 118311 (2022)
A comparative study of Nd
9.
Journal Article
Modelling of additive manufacturability of nickel-based superalloys for laser powder bed fusion. Acta Materialia
10.
Journal Article
Elucidating dynamic precipitation and yield strength of rolled Mg–Al–Ca–Mn alloy. Materials Science and Engineering A: Structural Materials Properties Microstructure and Processing
11.
Journal Article
Phase transformations and microstructure evolution during combustion of iron powder. Acta Materialia
12.
Journal Article
Hydrogen-associated decohesion and localized plasticity in a high-Mn and high-Al two-phase lightweight steel. Acta Materialia
13.
Journal Article
378
(6615), pp. 78 - 85 (2022)
Machine learning–enabled high-entropy alloy discovery. Science
14.
Journal Article
Crystal plasticity simulations of Cube in-grain fragmentation in aluminium: Influence of crystal neighbor orientation. International Journal of Solids and Structures
15.
Journal Article
Microstructure, grain boundary evolution and anisotropic Fe segregation in (0001) textured Ti thin films. Acta Materialia
16.
Journal Article
The effect of γ matrix channel width on the compositional evolution in a multi-component nickel-based superalloy. Scripta Materialia
17.
Journal Article
Dynamic doping and Cottrell atmosphere optimize the thermoelectric performance of n-type PbTe over a broad temperature interval. Nano Energy
18.
Journal Article
Alleviating the strength-ductility trade-off dilemma in high manganese steels after hydrogen charging by adjusting the gradient distribution of twins. Corrosion Science
19.
Journal Article
3
Mg
2
composite. Composites Part B: Engineering
245
, 110211 (2022)
Stacking faults in a mechanically strong Al(Mg)–Al
20.
Journal Article
Effect of Pore Formation on Redox-Driven Phase Transformation. Condensed Matter: Materials Science (2022)