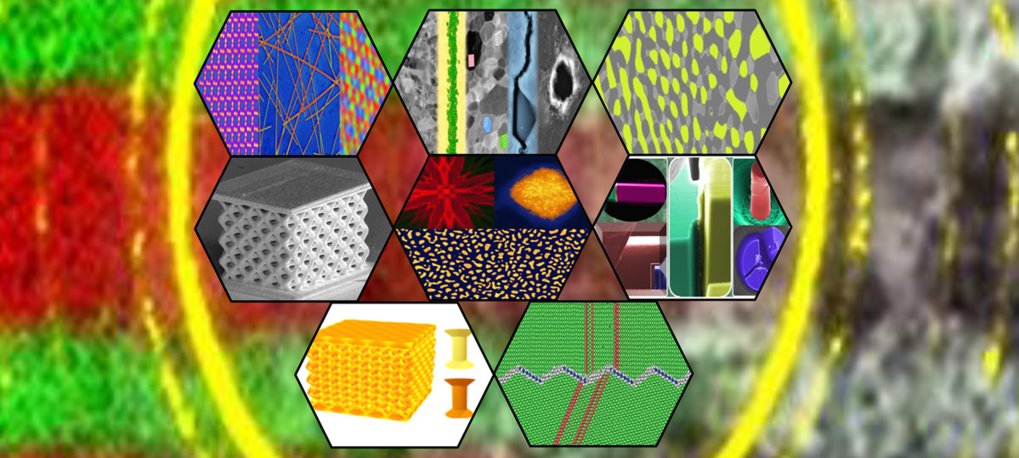 Search results
281.
Talk
Warmumformbarkeit von Stahl. Lecture at the Seminar 15/04, Kontaktstudium Werkstofftechnik Stahl, Teil III, Technologische Eigenschaften, Institut für Bildung im Stahl-Zentrum, Stahlinstitut VDEh (2004)
282.
Talk
Charakterisierung des Umwandlungsverhaltens bei der Simulation moderner Direktwalzprozesse. Lecture at the Sitzung des Werkstoffausschusses (Unterausschuss für Metallographie, Werkstoffanalytik und –simulation), Stahlinstitut VDEh, Düsseldorf (2004)
283.
Talk
Bericht aus der Arbeitsgruppe Weiterentwicklung Umformdilatometer. Lecture at the Sitzung des Werkstoffausschusses (Arbeitskreis Umformdilatometrie), Stahlinstitut VDEh, Düsseldorf, Germany (2004)
284.
Talk
Microstructure and mechanical properties of ultrafine grained steels. Lecture at the workshop KUL-UGent-RWTH-MPIE, Gent University (2004)
285.
Talk
The effect of Mn on the microstructure and mechanical properties after heavy warm rolling of C-Mn steel. Lecture at the 2004 TMS annual meeting in Charlotte, North Carolina, USA (2004)
286.
Talk
Arbeiten des MPI für Eisenforschung auf dem Gebiet der feinkörnigen Stähle. Lecture at the Sitzung des Arbeitsausschusses des Werkstoffausschusses, Stahlinstitut VDEh, Düsseldorf, Germany (2004)
287.
Talk
Hochfeste Baustähle und deren schweißtechnische Verarbeitung. Berufsfortbildung Deutscher Verband für Schweißen und verwandte Verfahren e. V., Hamburg (2003)
288.
Talk
Ferritic-Pearlitic Steel with Deformation Induced Spheroidized Cementite. Lecture at the International Conference on Processing & Manufacturing of Advanced Materials THERMEC'2003, Leganes, Madrid, Spain (2003)
289.
Poster
Invar effects in FeNiCo medium entropy alloys: from an invar treasure map to alloy design. DPG Regensburg 2019, Regensburg, Germany (2019)
290.
Poster
Corrosion behaviour of an equiatomic CoCrFeMnNi high-entropy alloy compared with 304 stainless steel in sulfuric acid solution. Thermec 2018, Paris, France (2018)
291.
Poster
Cryogenic Focused Ion Beam milling - a promising technique to prevent undesired hydrogen pick-up and hydride formation in Ti-alloys during specimen preparation. Atom Probe Tomography and Microscopy 2018 , Gaitherburg, MD, USA (2018)
292.
Poster
Physical Metallurgy of Segregation and Austenite Reversion in Medium Mn Steels. TMS 2018 Annual Meeting & Exhibition, Phoenix, AZ, USA (2018)
293.
Poster
Physical Metallurgy of segregation, austenite reversion, carbide precipitation and related phenomena in medium Mn steels. Gordon Research Conference: Physical Metallurgy, Biddeford, ME, USA (2017)
294.
Poster
Correlative Study of Carbon Segregation in Low Carbon Martensitic Steels by Combined EBSD, ECCI and APT Analysis. MSE 2014, Darmstadt, Germany (2014)
295.
Poster
Influence of Chromium on the Low Temperature Austenite Reversion through Local Equilibrium in Martensitic Stainless Steel. MSE 2014, Darmstadt, Germany (2014)
296.
Poster
Cyclic γ reversion enabled microstructure and mechanical property restoration in TRIP-maraging steels. MSE 2014, Darmstadt, Germany (2014)
297.
Poster
Size effects on mechanical stability of metastable austenite. GDRi CNRS MECANO General Meeting on the Mechanics of Nano-Objects, MPIE, Düsseldorf, Germany (2013)
298.
Poster
Experimental-Numerical Analysis of Stress and Strain Partitioning in Dual Phase Steel. 10th Materials Day, Joint workshop of the Materials Research Department (MRD) and the IMPRS-SurMat, Bochum, Germany (2012)
299.
Poster
Segregation-Induced Phase Transformation on Grain Boundaries in Fe–Mn. TMS 2012, Solid-State Interfaces II Symposium, Orlando, FL, USA (2012)
300.
Poster
Study of local chemical gradients in advanced precipitation hardened TRIP steel. 52nd International Field Emission Symposium IFES 2010, Sydney, Australia (2010)